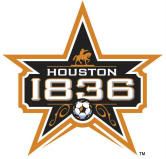 The new Major League Soccer franchise in Houston may be getting a new name soon thanks to ridiculous hypersensitivity and insane political correctness.
The team, formerly known as the San Jose Earthquakes, relocated to Houston in December and picked up the name Houston 1836. While the name was quite dumb to begin with, it was supposed to signify the year in which the city of Houston was founded. However, 1836 was also the year Texas declared its independence from Mexico… and that's what is causing the problems.
Apparently there's a community of hypersensitive Mexicans living around here that are still offended by Mexico's defeat by the great Sam Houston. They call themselves "Mexican-Americans" but one has to wonder why they even bother to hyphenate if they're going to maintain allegiance to their former country instead of celebrating the victories of their current homeland.
Many Hispanics have voiced their dislike for the controversial name, claiming it carries an anti-Mexican sentiment and lends itself to be a divisive tool among Houstonians.
No, it's the hyphenated citizens that are making it a divisive issue. For the rest, Texas independence is something to celebrate. Besides, it's just a date. A date that signifies other things besides Mexico's loss to Texas. How can a date be "anti" anything? It's a year… a measurement of time. Talk about your all time political correctness insanity.
But if Texas independence is so offensive to these folks, may I suggest they simply remedy the situation and make a run for the border. I mean, seriously… are they American or aren't they?
It's a disservice to the brave Texas heroes, who took a stand at the Alamo or the Battle of San Jacinto, to change the name simply because it's deemed by some to be anti-Mexican. What's next, a name change for the city?