Our church, Second Baptist teamed up with Windsor Village United Methodist this morning for a great Easter service at Minute Maid Park. It was great to see a predominantly black church from the Fifth Ward and a predominantly white church like Second Baptist come together for a single purpose. People from all walks of life sat side by side with one thing in mind.
Performances by CeCe Winans, Clay Walker and Wintley Phipps, as well as members of both churches' choirs were amazing. I think my favorite was Wintley Phipps' rendition of Amazing Grace.
Minute Maid Park seats about 40,000 and judging by the number of filled seats, I would estimate the attendance today was over 30,000. During the invitation, the point in the service when the pastor invites guests to come forward and profess their faith, there must have been several hundred people march down to home plate to give their lives to the Lord. It was awesome!
Here are some pictures: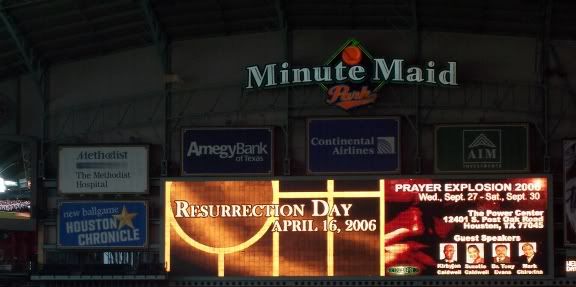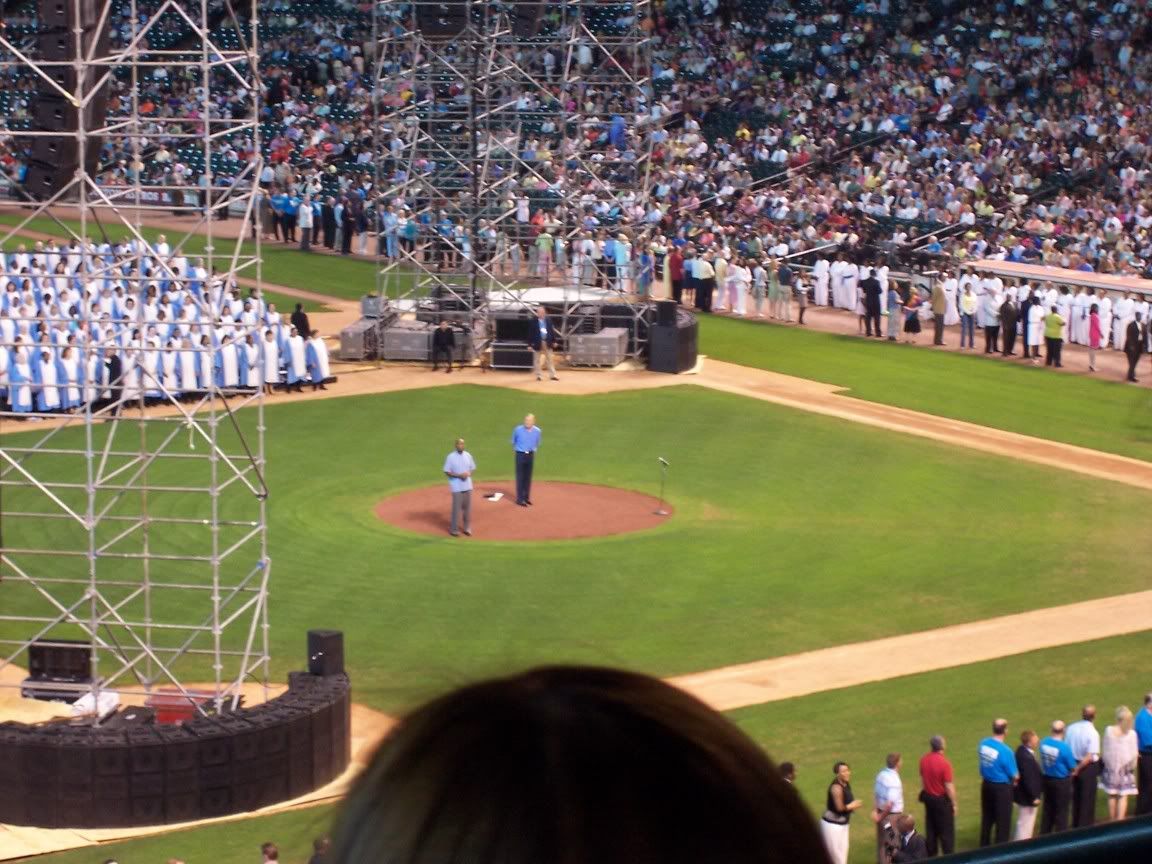 Michelle has a roundup of Easter posts.