I was in New York in December, 2005 and took a few photos. As we approach the 5th anniversary of 9/11, I thought I'd share them.

The Iron Cross

"The Sphere" (photo of it before 9/11). Found at Ground Zero, airplane parts having pierced its steel and bronze shell, the Sphere now sits aside an eternal flame in Battery Park City. Birds now nest inside this 45,000-lb. structure.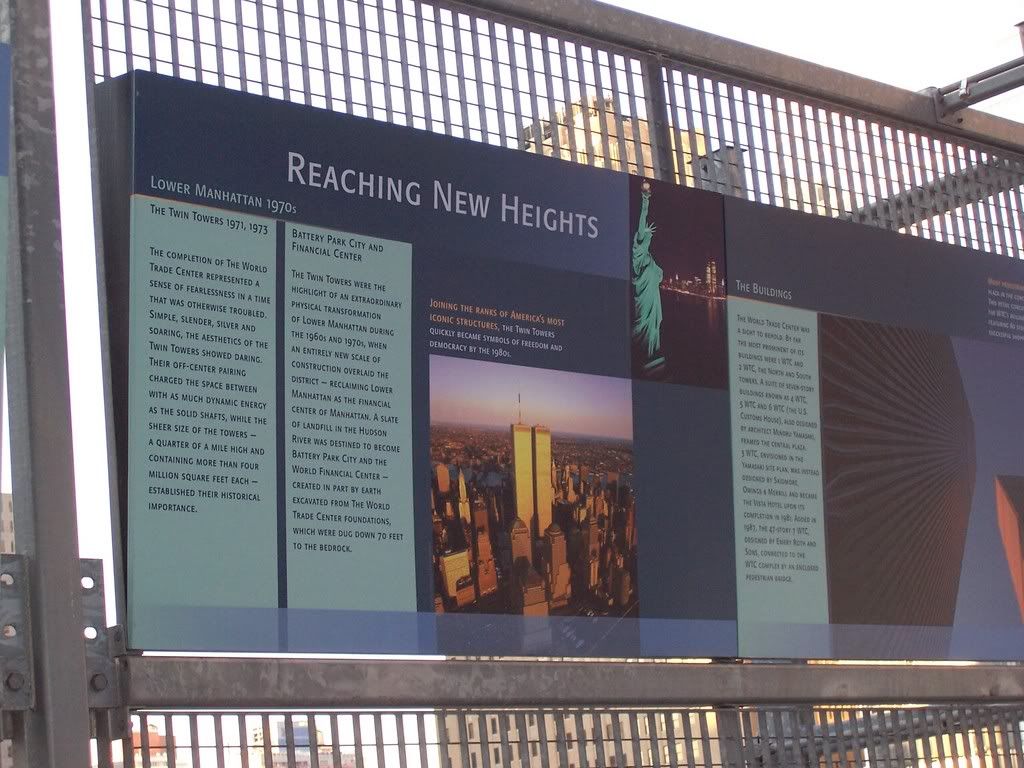 Signs highlighting the history of the Twin Towers.

Millions come to pay their respects to the hallowed ground.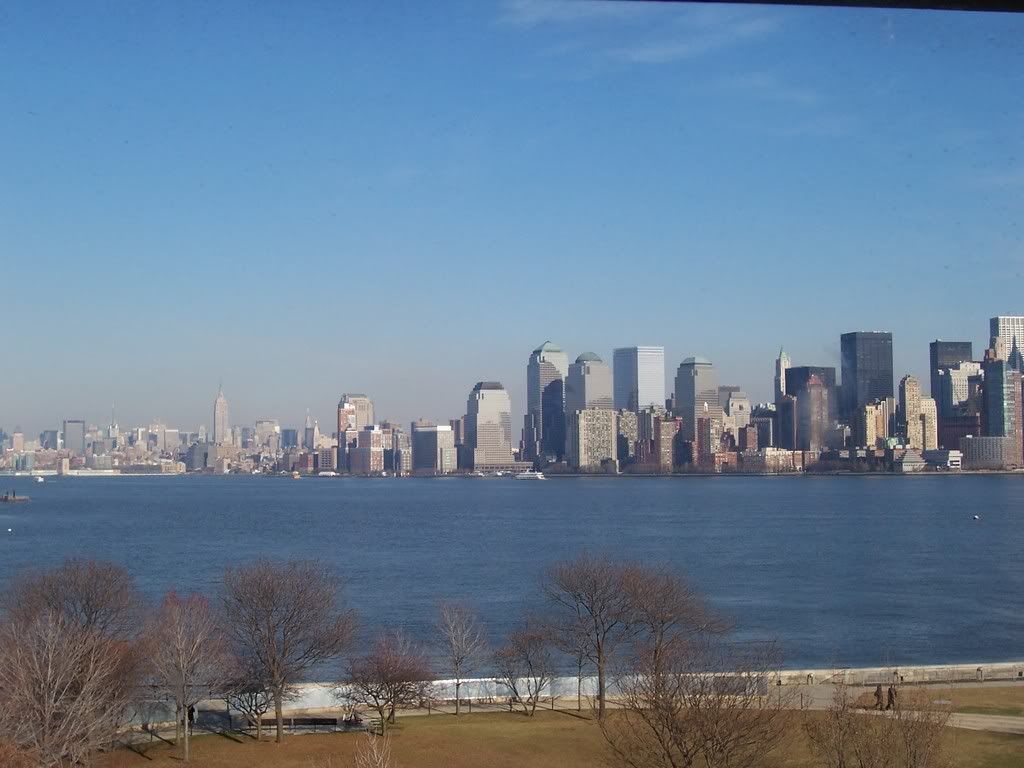 I took this picture of Lower Manhattan from Ellis Island.