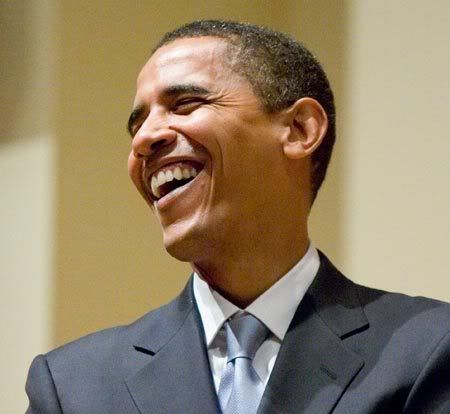 Here's what Barack Obama had to say about lobbyists last month:
"And once again, we are faced with a politics that makes all of this possible. In the last six years, our leaders have thrown open the doors of Congress and the White House to an army of Washington lobbyists who have turned our government into a game only they can afford to play - a game played on a field that's no longer level, but rigged to always favor their own narrow agendas.

From Jack Abramoff to Tom Delay, from briberies to indictments, the scandals that have plagued Washington over the last few years have been too numerous to recall.

But their most troubling aspect goes far beyond the headlines that focus on the culprits and their crimes. It's an entire culture in Washington - some of it legal, some of it not - that allows this to happen. Because what's most outrageous is not the morally offensive conduct on behalf of these lobbyists and legislators, but the morally offensive laws and decisions that get made as a result."
And guess who's been involved in some of these "morally offensive laws" that "throw open the doors of Congress to the lobbyists"?
That's right… Barack Obama, himself.
But last year, at the request of a hired representative for an Australian-owned chemical corporation Nufarm, Obama introduced nine separate bills exempting the company from import fees on a range of chemical ingredients it uses in the manufacture of pesticides and herbicides. Nufarm's U.S. subsidiary is based in Illinois.

Nufarm wasn't the only beneficiary of Obama's efforts to reduce customs fees and duties. In early May of 2006, two Washington lobbyists registered to work on behalf of Astellas Pharma, a Japanese-owned drug company which also has offices in Illinois.

The lobbyists' task? "Introduce legislation to temporarily suspend customs duties for the importation of a pharmaceutical ingredient," they wrote on their lobbying forms. Less than three weeks later, the men had earned their $20,000 fee, thanks to Obama. On May 26, he introduced S. 3155, a bill specifically exempting Astellas' key ingredient from tariff payments. The bill cost the federal government more than $1 million in lost revenue, according to government estimates.

Together, Obama's obscure measures — known as tariff suspensions — steered more than $12 million away from federal coffers, according to government estimates.
Of course, his handlers defend it as him just being a good representative to his constituency…
Welcome to the Culture of Hypocrisy.