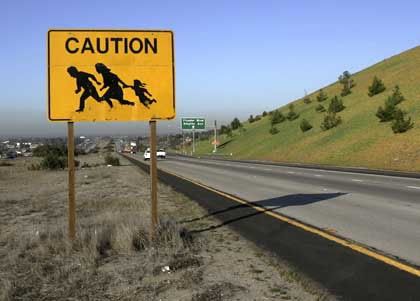 Looks like Canada is beginning to enjoy the exciting new world of undocumentation.
Over the past three weeks, 45 families and 31 individuals — approximately 200 people — entered Canada at the Detroit River crossings and applied in Windsor for shelter and social assistance after filing refugee claims with the Canada Border Services Agency. Municipal agencies dealing with the sudden influx of mainly Mexican refugee applicants are renting out hotel rooms and bracing for predicted thousands more to come.
Maybe they're enticed by the "free" healthcare system. Surely a wonderful model of socialized medicine can handle the new "undocumented workers".
"When there is a possibility of adding thousands to the local social assistance system as a result of refugee claimants crossing the border into Windsor, we will become overwhelmed and our current resources will not suffice," Francis wrote in a letter sent Wednesday to Prime Minister Stephen Harper.

"We don't have the means, ability or capacity to deal with this additional cost. We are not able to deal with this potential crisis locally," Francis wrote Harper.
Don't think of it in terms of the cost to your society, think of it as a boost to your economy.
"This is a problem the U.S. has allowed to create. It's really unfair for Canada to have to face this," said MP Joe Comartin (NDP — Windsor-Tecumseh), his Party's public safety and national security critic.
Hey, they're just coming to do the jobs Canadians won't do.
I guess you just thought this was going to be a U.S. problem since it's our border that's shared with Mexico. Well, guess what. We don't really have a visible border with Mexico anymore, so when Mexicans look North for work, the first border they see now is yours.
Enjoy.