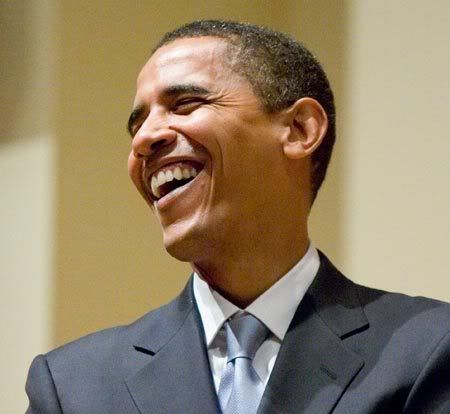 Do you know what Barack Obama's foreign policy stance is when it comes to meeting with Islamic militants who refuse to recognize the right of Israel to exist?
Apparently neither does he.
Here's his position today:
Democratic U.S. presidential candidate Barack Obama on Monday backed the Bush administration's policy of shunning contact with the Islamic militants of Hamas in its Middle East peace diplomacy.
…
"You can't negotiate with somebody who does not recognize the right of a country to exist so I understand why Israel doesn't meet with Hamas," Obama told reporters during a campaign stop in San Antonio, Texas
But with regard to Iran, who does not recognize Israel either, his stance is, um… different:
Sen. Barack Obama said Friday that as president he would personally negotiate with Iran, offering economic incentives and a chance for peaceful relations if Iranian leaders would forego pursuit of nuclear weapons and support of terrorists.
No wonder people are fainting at his rallies. Their heads are spinning trying to figure out his position on issues.