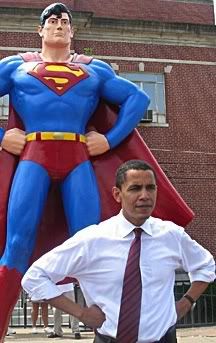 Trying to distance himself from his racist, America-hating pastor (by the way, why isn't anyone questioning the church's tax-exempt status for this guy's incessant political rantings from the pulpit?) and simultaneously padding his resume, Barack Obama gave a "big speech" today.
Now his resume reads:
Experience
———————–
2002 - Gave a Big Speech
2008 - Gave a Big Speech
Now that's experience we can vote for!