The good news: Barack Obama has solved all the nation's problems and has extra time on his hands to do the celebrity talk show circuit.
The bad news: This is what happens they let the Community Organizer in Chief loose without a teleprompter…
From ABC:
The first appearance by a sitting president on "The Tonight Show" may well end up being the last.

President Obama, in his taping with Jay Leno Thursday afternoon, attempted to yuk it up with the funnyman, and ended up insulting the disabled.

Towards the end of his approximately 40-minute appearance, the president talked about how he's gotten better at bowling and has been practicing in the White House bowling alley. He bowled a 129, the president said.

"That's very good, Mr. President," Leno said sarcastically.

It's "like the Special Olympics or something," the president said.
And how did the oft-offended, sensitive, liberal media respond? Exactly as you'd expect… when it's a Democrat involved.
Fortunately for Obama, as evidenced by the clip of Keith "Waterboy" Olberman, most of the media's going to help him skim over this insulting comment. Note Olberman's "what are we going to do about this" question… as if he's already in a cabinet strategy session trying to plan how best to control this story before it becomes a problem. If this had been a Republican, Olberman would've produced a special 2-hour breaking news show on the Worst Person in the History of Mankind. Instead, get ready for the "move along, nothing to see here" routine.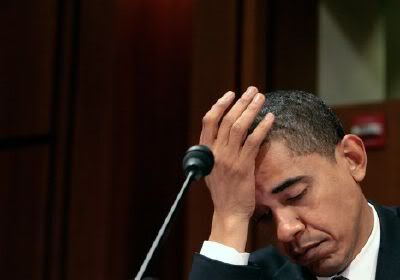 And what's the official White House response so far?
"The president made an off-hand remark making fun of his own bowling that was in no way intended to disparage the Special Olympics," White House deputy press secretary Bill Burton said.
Say what? He admits he was "making fun" of his bowling ability - by comparing it to an event for mentally and physically disabled people. That's exactly what disparaging means, idiots. He might as well have just said, "You've seen me bowl Jay, I look like a retard."
"He thinks the Special Olympics is a wonderful program that gives an opportunity for people with disabilities from around the world."
Oh, well in that case, it's ok to joke about it. Sorry to have bothered you. Move along, nothing to see here.