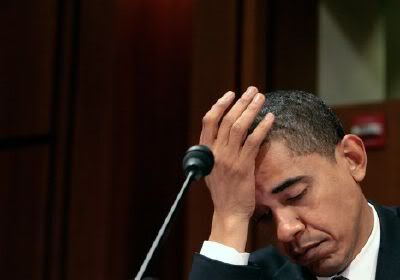 In order to sell his new, bogus, financial reform bill, the Obama administration is orchastrating a kabuki theater civil suit via the SEC against Goldman Sachs. I bet he's glad he's got the MSM on his side… or this could've been messy in this election year.
But the mere $151,722.42 (inflation adjusted) in contributions from Enron-affiliated executives, employees, and PACs to Bush hardly add up to Obama's $1,007,370.85 (inflation adjusted) from Goldman-affiliated executives and employees. That's also not taking into account how much Goldman contributed to Obama cabinet member Hillary Clinton ($415,595.63 inflation adjusted), which was itself almost three times as much as Bush received as well.

It would be fair to say that the total amount the Obama administration has received from those affiliated with Goldman Sachs is ten times that of what Bush received from Enron.
Well, it is change.
…and don't forget about all the Goldman Sachs' employees who work in, or advise, the Obama administration making the very regulations that govern Goldman Sachs.
Obama claims he learned of the charges against Goldman Sachs via cable TV.
Yeah, right. Another lie of convenience… or another example of a President who is completely unaware of the world around him.
UPDATE: The good news… maybe this wasn't a case of Obama being ignorant and out of touch… again. The bad news… looks like Obama was just lying his ass off… again.
While Goldman Sachs' lawyers negotiated with the Securities and Exchange Commission over potentially explosive civil fraud charges, Goldman's chief executive visited the White House at least four times.

White House logs show that Chief Executive Lloyd Blankfein traveled to Washington for at least two events with President Barack Obama, whose 2008 presidential campaign received $994,795 in donations from Goldman's political action committee, its employees and their relatives. He also met twice with Obama's top economic adviser, Larry Summers.
…
Meanwhile, however, Goldman is retaining former Obama White House counsel Gregory Craig as a member of its legal team. In addition, when he worked as an investment banker in Chicago a decade ago, White House Chief of Staff Rahm Emanuel advised one client who also retained Goldman as an adviser on the same $8.2 billion deal.
Between this and his involvement the Blagojevich trial, this is shaping up to be Obama's Enron, Whitewater and Watergate all in one. It's amazing he has time for all this given how "busy" he is.